Printing in Japan can be a frightening experience for anyone doing business outside of their own country, but fear not, this country has one of the most stable business environments within Asia. Although to further ensure your buying journey goes smoothly, I have written 5 simple tips to keep in mind when searching around for printing companies in Japan:
1.) Communication
The English of most customer service representatives will be very understandable, aside from occasional grammatical errors in either emails or during phone calls, The most important thing is to make sure that you are well-informed,have all of your questions answered, and the staff understands completely what you are requesting.
2.) Always Negotiate
Do not feel bad about asking various Japanese printing companies about this. It is okay to negotiate with the price quotation when shopping around. A win-win situation is important for both sides involved.
3.) Turnaround time  
When an order is processed, it will move quite quickly, especially for deliveries. Same-day deliveries are usually possible if the supplier has the material available and clearly understands the client's request. Although most orders typically can take between 3 days to 2 weeks depending on the order size and submission date.
---
---
4.) Payment Method
International wire transfers are often a popular form of payment for printing companies, but nowadays there shouldn't be a problem for accepting major credit cards.
5.) Businesses in Japan
An additional way to assess if a Japanese printing company is an actual business is if it is registered as a Godo Kaisha (Limited Liability Company) or Kabushiki-Kaisha ( Joint-Stock Company).Visit any Japanese company's online profile in either Japanese or in English to see it's registration. Below is a table of commonly used Japanese terms applied in company profiles.
| | |
| --- | --- |
| 会社概要 | Company Profile |
| 社名 | Company Name |
| 英名 | English Name |
| 合同会社 | Godo Kaisha (Limited Liability Company) |
| 株式会社 | Kabushiki Kaisha (Joint-Stock Company or Corporation) |
| 事業内容 | Line of Business |
| 設立 | Founding Date |
| 代表者 | Representatives |
| 資本金 | Capital |
| 本社所在地 | Company Address |
| 従業員数 | Headcount |
| 主なグループ企業 | Major Group Companies |
Now let's take a look at Softbank Mobile's profile in Japanese: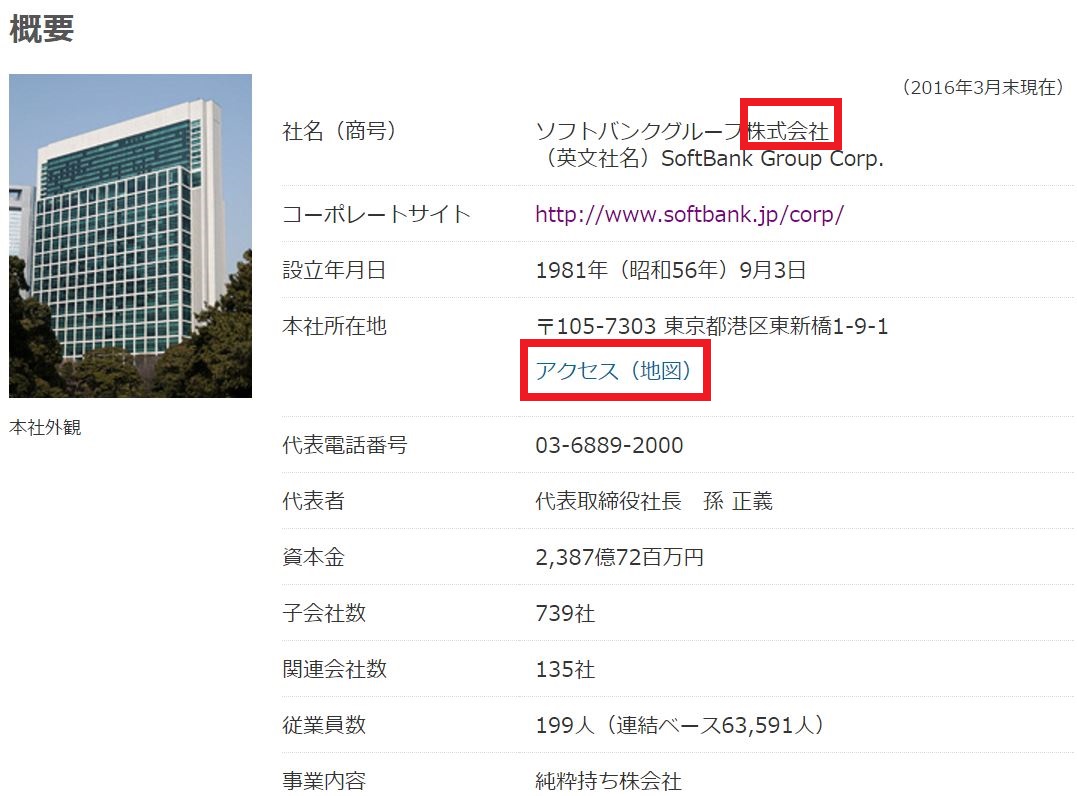 Softbank's profile is about same in either English or Japanese, but I usually look at the Japanese profile just to further confirm what kind of entity it is set up as. Most Japanese will not consider doing business with companies that aren't either a Kabushiki Kaisha or Godo Kaisha. Another requirement for them is that the business must be Japan-based, so having an address with directions is also standard practice as you can see highlighted above.  
I also have never seen a single business's website without one. Therefore keep this in mind as a future reference when researching companies in Japan.For additional information about the difference between a Godo Kaisha and Kabushiki Kaisha, go here: http://shiodome.or.jp/kk-vs-gk-in-japan/
---
Global Speed specializes in commercial printing, translation & localization, and content creation. Contact us for a free consultation today.